Click here to see the new cartoon.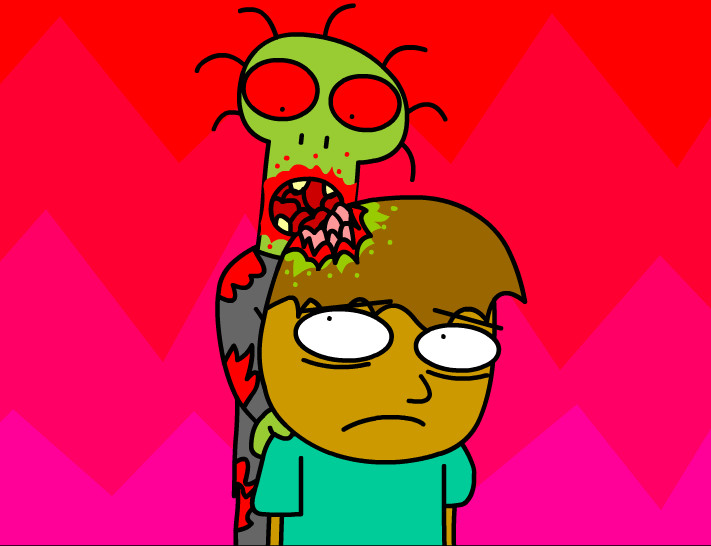 Hey, everyone. Eric Sullivan here. I've come crawling back out of my dank stinky pit to bring Newgrounds a whole new cartoon. It's been years since I've done a cartoon all by myself, but here it is. A stupid short horror/comedy zombie cartoon loosely based on a nightmare I once had.
I apoligize that it isn't a new Sunday School episode, but you could say it's a nightmare that the SS version of Eric had, where he seems to be a boy called Danny and where his mom didn't leave his dad. But, whatever. This cartoon is not cannon to that series, so fuck it.